CHANGES DUE TO COVID 19 PANDEMIC
Marvill rentals (owners of 92 of the apartments in the Paraiso 10 building) are members of HOSBEC the most important hoteliers association in the region who have been helping their members follow and adapt to regional government guidelines for COVID.
During the lock down period our staff have been on virtual courses, we have adapted our hygiene protocols as per the local regulations.
All apartments are cleaned with special antivirus disinfectants.
Hand gels are in reception, luggage room and outside public toilet
Please before travelling ensure you have adequate insurance bearing in mind the UK government travel advice. We feel is is safe here if you are careful however nowhere is absolutely COVID free.
The public social security hospital is in Villajoyosa about 12 km (remember European Health card will not be valid after 31 december due to brexit). There are 2 private hospitals in Benidorm.
Facemasks are readily available, shops, supermarkets and chemists.
Remember wash your hand frequently, when soap and water are not available use sanitising gel and social distance.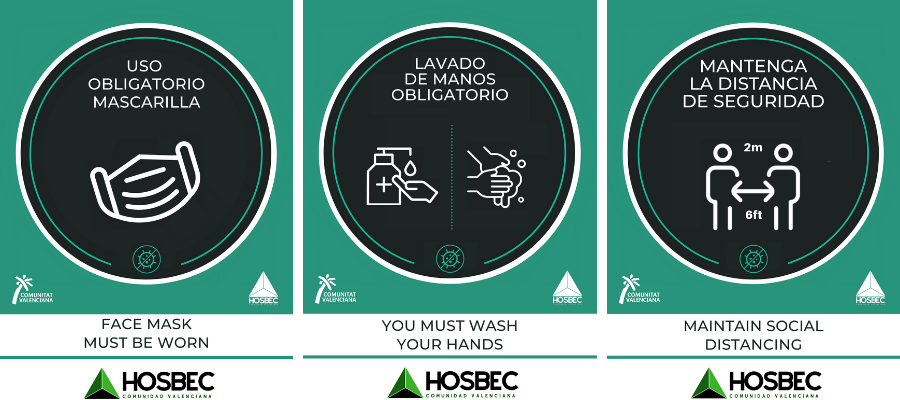 Below are some links for further travel advice:-